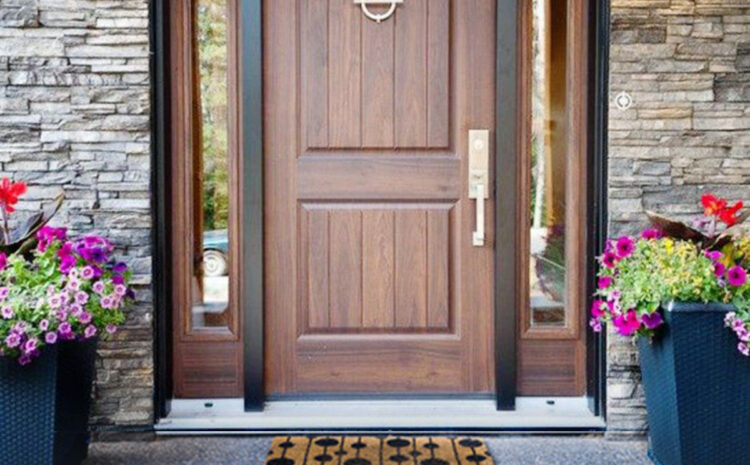 What your Front Door Says About You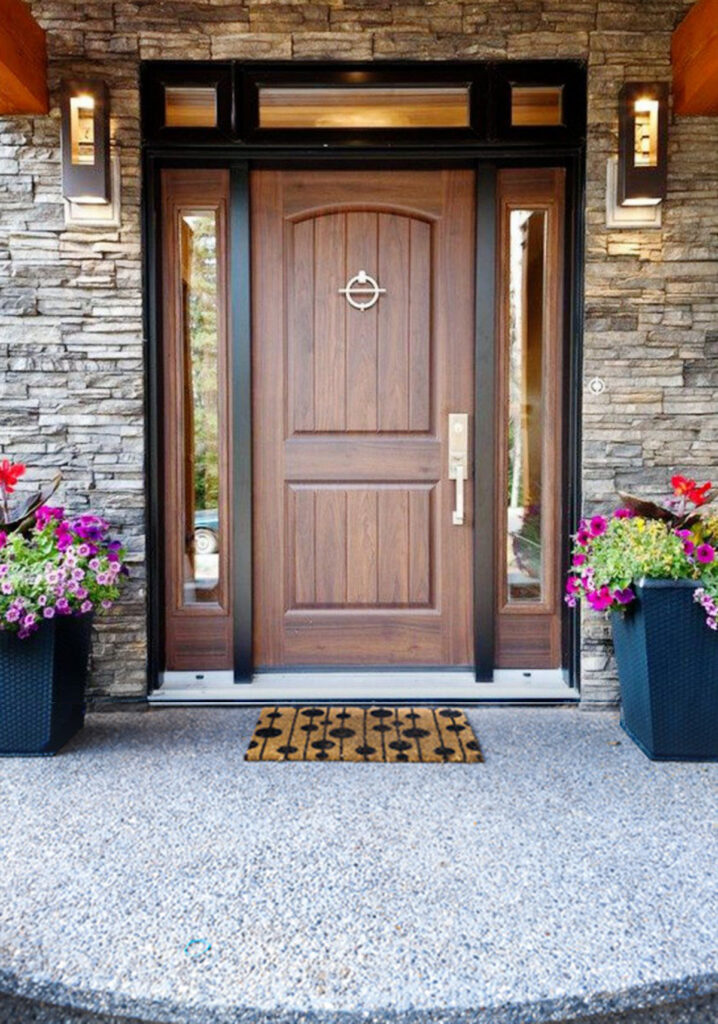 WHAT YOUR FRONT DOOR SAYS ABOUT YOU
'Never judge a book by its cover' a phrase that is ultimately difficult to follow, research by Dulux and colour psychologist Karen Hall has revealed that Brits unconsciously make an assumption about a person less than 10 seconds after seeing the colour of their front door. What's your immediate reaction when you spot a front door painted in a surprisingly bright shade?
Whether or not we realise it, the colours we choose to surround ourselves with – in clothes, cars and homes reveal a lot about us. So what does the colour of your front door say about you?
Three Counties Black Composite DoorThree Counties Blue Composite Door
Red Front Doors
Red is the colour of passion. Vibrant lively and exciting and so is the person behind the door! People who paint their doors red are often perceived as the most welcoming and hospitable hosts.
Black Front Doors
Black is a colour of sophistication, its classic and authoritative and gives off the impression that this is a place of control, much like one of the world's most recognisable doors – 10 Downing Street, playing host to one of the most powerful people in the UK. Painting your door black can give the impression that you are a confident person.
White Front Doors
White is the colour of perfection, it gives people the impression that a clean and organised home lies behind the door. People who paint their doors white are perceived as minimalist and efficient.
Yellow Front Doors
Yellow is the colour of joy and happiness, and is less common colour to see, it generally attracts more second glances than other colours, and in fact, taxis in America are yellow for this very reason. A yellow front door gives people the impression that a cheerful home lays behind the door and people who paint their doors yellow are perceived as jolly and happy-go-lucky.
Green Front Doors
Green is the colour of nature and harmony, it gives the impression that a well-balanced and family oriented home lays beyond the door and people with green doors will be perceived as humble and hard working – all great qualities to have in a home, don't you think?
Don't Just Take It from Us
Karen Haller, Applied Colour Psychologist agrees: 'The front door is traditionally the first impression the outside world gets, and gives an insight into your life. Taking pride in the exterior of your house not only improves the aesthetic of your home but can also add to the perceived value. A small change can make a big difference.'
Chances are, you probably adopted the colour of your home's door from a previous owner. If you have been thinking about a change you can use our free front door designer tool which allows you to create your dream door customising the frame, colours, style, glass and more!
How often should I replace my front door?
A front door can last for years, however, when the quality starts to deteriorate a new door can save you money on your utility bills, here are a few tell-tale signs that it's time for a replacement:
Does it open and close properly? – If there are gaps under or around the sides of the door you may find yourself running up your heating bill to combat the drafts.
What's the aesthetic condition? – Although some doors simply need a paint job, constant weather exposure can lead to cracks, dents and rust.
Have replacement parts become expensive? – With older doors, replacement parts can become hard to find and expensive.
Do the door hinges squeak? – Not only is this irritating but it is a door's cry for help and oiling can only go so far. Hinges wearing down can indicate that the door itself isn't far behind. Loose hinges can compromise your security, as the door would be easier to force open.
Can a New Door Add Value to Your Home?
There are many factors that contribute to the value of your house, and return on investment plays a big part in the improvements people decide to undertake before selling their house. The 'kerb appeal' of a property can add up to 10% to its value, this includes everything from a new front door and clean windows to simply cleaning the gutters and weeding the garden.